Programs
WondersRobotic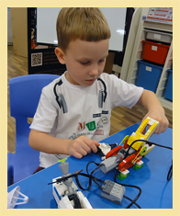 Our WondersRobotics Lego Robotics coding program is suitable for children aged 5 and above and it aims to educate and equip children from young with essential skills in Science, Technology, Engineering, Art, and Mathematics (STEAM) to become inventors and innovators.

Students will use latest Lego Robotics Kit Mindstorm Nxt 2.0, Lego Mindstorm EV3, Lego Wedo, Wedo2.0 robot kits to complete various challenging projects.

It introduces students to key simple machine concepts while discovering basic physical science concepts such as gears, pulleys, levers, wheels and axles through observation, reasoning, prediction, critical thinking and problem solving.
Benefits
Cross-Curricular opportunities in science, technology, engineering, art and math (STEAM)
Improve Fine Motor Skills
Ignite Creative Thinking
Learn Hands-On Science
Develops Problem Solving Skills, Logical Thinking and Critical Thinking
Learn Cutting-Edge Tools
Nurture Innovative spirit
Why sign your child up with us
Small Class only
Low Teacher-Student Ratio of 1 teacher : 4-6 students only
1 - 1 Lego Robot Kit and Computer provided
No Hidden Cost, No GST and No Registration Fee
Centralised location in shopping mall with restaurants and supermarkets
Junior Robotics Engineers (Age 5 to 7.5)
This program is suitable for children aged between 5 and 7.5. It introduces young students to robotics with simple graphical coding, using motors and sensors.



No of lessons: 7 lessons
Frequency: Once a week
Duration: 1 hour 30 minutes



Class Schedule:

* Priority will be given to 7-session package signup on a first come first served basis. Registration with full payment are needed at least 3 days in advance to confirm any place. As we need to prepare for the class in advance, we are unable to take in walk in sign up.
* Minimum 3 registrations to confirm any new upcoming class.

To sign up, click here to fill up our registration form or email us at enquiry@wonderswork.com.sg, kindly indicate your child's DOB and preferred class timings so we can advise on vacancy thank you.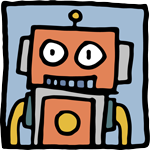 Young Robotics Engineers (Age 8+ & above)
This program is suitable for children aged 8+ and above. Students will build more advanced robotics coding projects using Lego Mindstorm EV3 robot kits.


No of lessons: 7 lessons
Frequency: Once a week
Duration: 2 hours





Class Schedule:

* Priority will be given to 7-session package signup on a first come first served basis. Registration with full payment are needed at least 3 days in advance to confirm any place. As we need to prepare for the class in advance, we are unable to take in walk in sign up.
* Minimum 3 registrations to confirm any new upcoming class.

To sign up, click here to fill up our registration form or email us at enquiry@wonderswork.com.sg, kindly indicate your child's DOB and preferred class timings so we can advise on vacancy thank you.




In response to the current situation on covid-19 novel coronavirus outbreak, we would like to assure parents that the safety of our students and staff is our priority and we are taking precautionary measures to safeguard the well being of your child while they can continue learning at WondersWork. You can find our measures here
Direct School Admission (DSA) by Ministry Of Education (MOE) Singapore

MOE Singapore has chosen Science, Technology, Engineering, Mathematics (STEM) skills as one of the category to consider for direct school admission. You can check more details at https://www.moe.gov.sg/admissions/direct-admissions/dsa-sec/stem


Check out our Lego Robotics Classes Video